The Baltimore Songwriter Showcase enables local songwriters and musicians to perform their original songs and network. I started and host these showcases monthly with the support of amazing venues, to encourage more local artists to be heard and offer exposure to up and coming talent. But, I also seek to elevate our expectations and palates of what real music and art is. The artists are also accessible to the audience and can share their stories and hear feedback to further improve their work and connect with a fan-base.
WHY ARE YOU DOING THIS?
1. EXPRESSING HEART & SOUL
Music and art express emotions, situations and problems. They can make people feel good, laugh, dance or singalong. They can also make be think, feel and become more aware of themselves, an issue or a point of
view. Music & art expand minds and hearts. They move people to action. They make people think about themselves or others in a different way. Music and art should challenge us and engage us and that's why new, original music is so important. Many people tell me they are sick of the pop music that is played on the radio and tv, because it has no soul, no heart, no intelligence, no distinction. Singer-songwriters, those who write and then perform their own music need to be recognized. We can force a change to bring the heart and soul back to the craft and serve audiences "REAL MUSIC", "REAL ART"!
2. LIVE!
The live performance aspect of music and art is also a critical part of this showcase endeavor. Live performances are singular events, no two are exactly the same. Different day, different motivation or perspective of the artist. Different audience, different location, different mood. But the beauty of live performance is that it is temporary and situational. When people come to a concert, there is a shared experience. Audience members feel a connection to a great artist and their material, but they also feel a sense of belonging, being a part of a large group. They are all sharing in this singular experience while w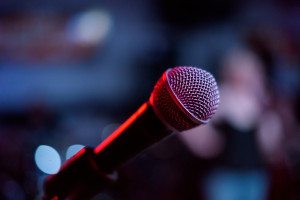 atching an artist perform. It takes courage to push the envelop musically and lyrically. It takes years of practice and hard work to create original material that moves people and let's them shine a flashlight on your heart, soul and mind. And when they do, they can see themselves and they are not so alone. And the more these artists can gain confidence by their originals live, they learn what works and what doesn't with instant feedback from a live audience of both audiophiles and their musical peers.
3. PUSHING THE CREATIVE ENVELOPE
THIS EVENT IS 100% ORIGINAL MUSIC. We don't allow covers, so this is not an open mic. We original artists gotta stick together and help one another. These are what the showcases are all about. Too often venues are driven to book only cover bands or force original artists to limit themselves to the same 40 "crowd-pleaser" songs for an exhausting three to four hour-long performance. The performer essentially is converted into a "Live Jukebox". If you are lucky, a venue might strike a 75% covers / 25% originals split agreement, say you can "sneak in" an original here or there, but stay to "the standards."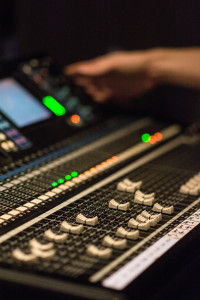 Don't get me wrong, there is NOTHING wrong with cover bands or covering songs. I do it myself. If you work hard and craft that cover to make it uniquely yours, that is art. If you are a tribute band, you are working hard and crafting the covered artist's persona and exact performances, that is art. Being a cover band does NOT imply lack of skills or imagination on the part of the musician. Quite the contrary, if the cover or tribute is done well. But being forced to be a cover band or dumb-down the music and creativity to sell more beers is frustrating state of affairs. It's also important to note that every cover song was an original song, written by an artist and performed for the first time and it just kept getting played until it took off. That could happen to anyone of these showcase performers they just need a chance and a vehicle to be heard!
4. BUILDING A COMMUNITY
These showcases are also a great networking opportunity to meet other local musicians, talk shop and build a community of artists. You never know, you might find a new bassist for your band. You could be chatting and find out about a venue currently booking or be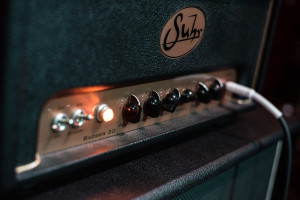 offered to open or partner with a band at a future gig. You could have a problem and get advice from like-minded artists. See their approach and techniques whether musically or lyrically or learn about new technologies to up your game or even change how you do or think about music. Even talk about the industry and the business-side of music to help you be successful getting your music out there and achieving your goals.
That is why I ask that everyone needs to support local original music and raise the bar by welcoming new talent and artistic integrity. Come out to the Baltimore Songwriter Showcase and see these creative individuals bare their soul for you and have a great time with other audiophiles and fellow artists.
Thank you for your support! Hope to see you there!
Check out this gallery of past Baltimore Songwriter Showcases – Coming Soon!
ARE YOU A SONGWRITER?
Contact booking@michelemctierney.com to be featured in a future showcase or message Michele on facebook.